Sarah Wilson x Not Another Bill
Ignite the fire with our limited edition Valentine's candles, created exclusively in collaboration with illustrator and artist Sarah Wilson.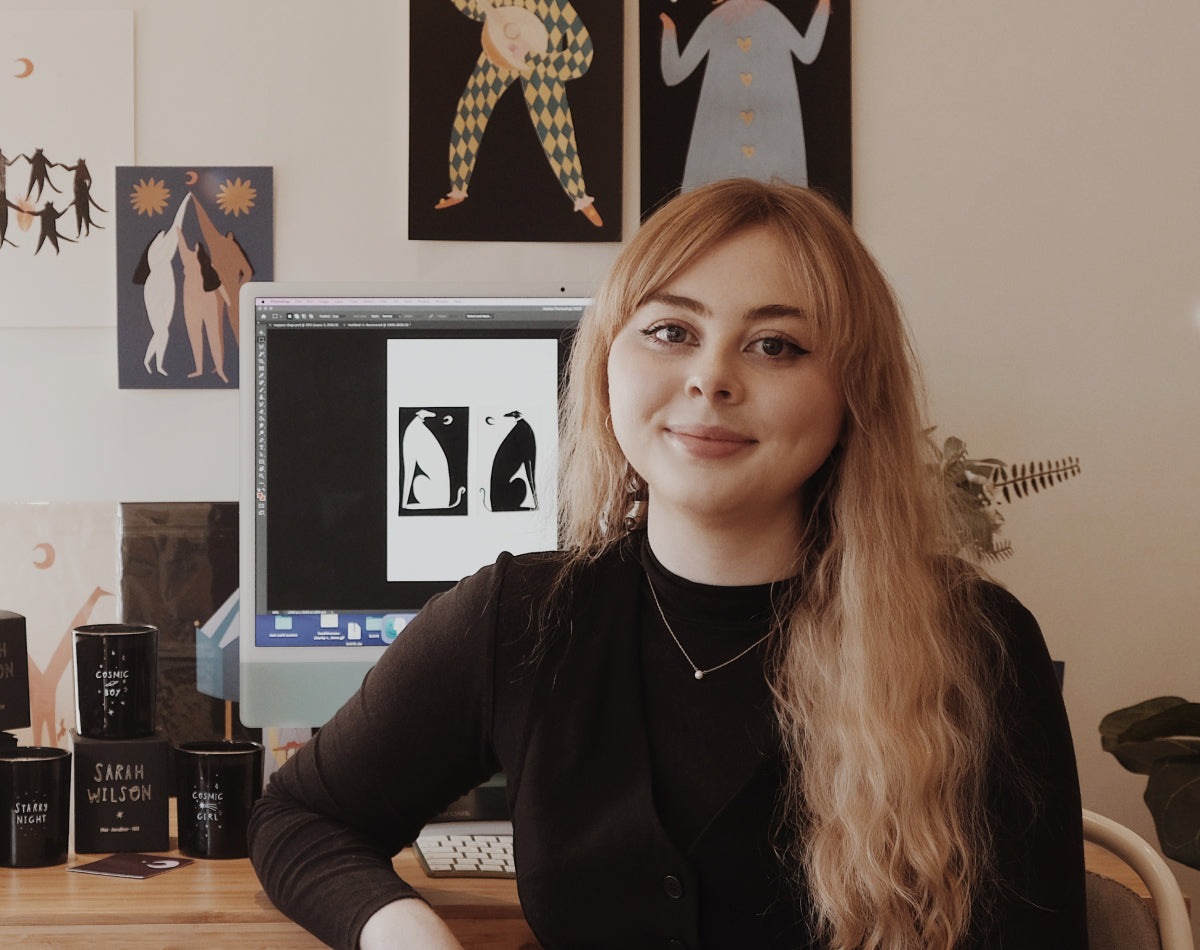 I love creating bold, character led work. Outside of illustrating I love fashion and interiors and thrifting fun things for my house and wardrobe!
I'm also a big cat lady and have two senior cats which often inspire my drawings 🐈🐈‍⬛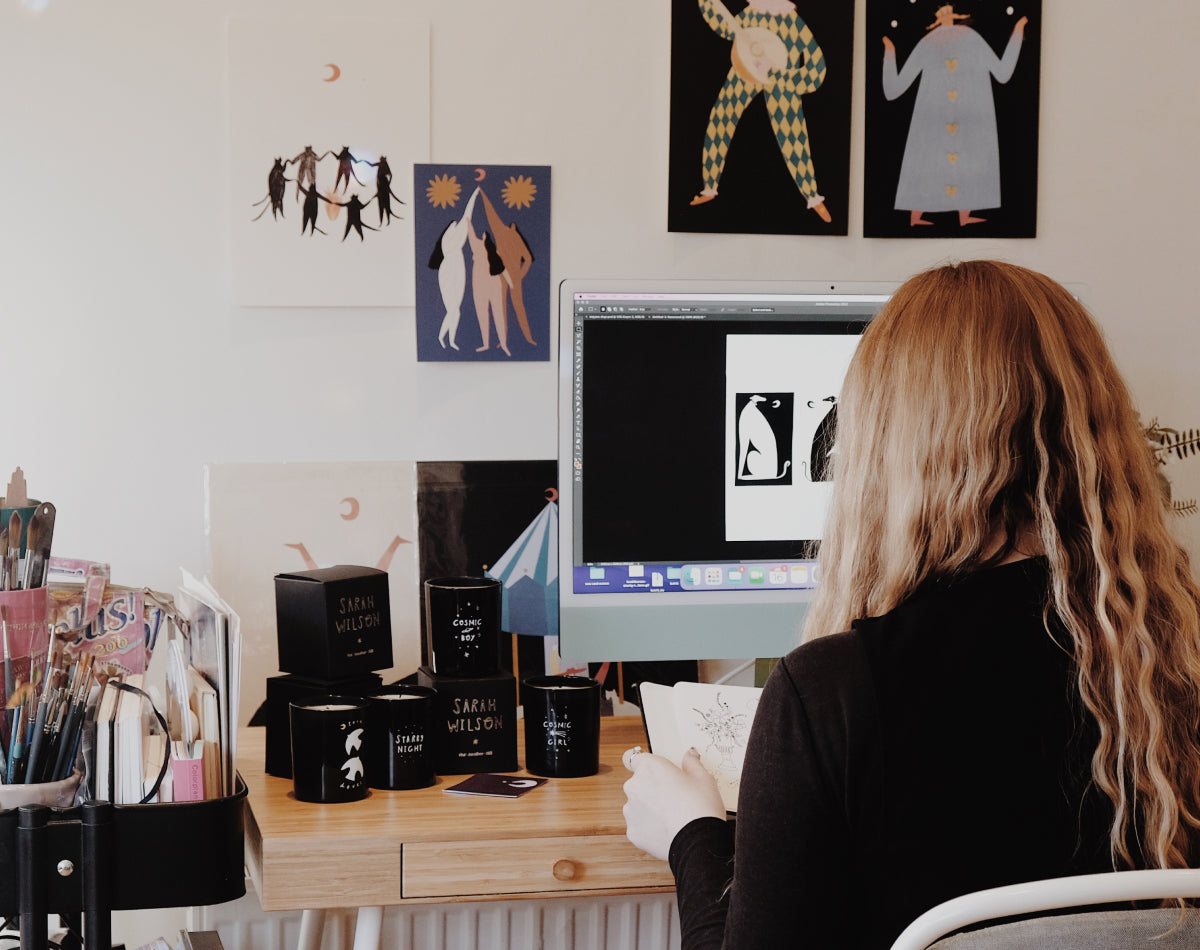 I try not to overthink pieces too much and stick to simple blocky colours.
I look to books, museums and archives for inspiration. I really enjoy old circus photographs and costumes which inspire my prints.
I find little motifs that crop up in my work often - like moons, birds, and stars - which feature in this collaboration!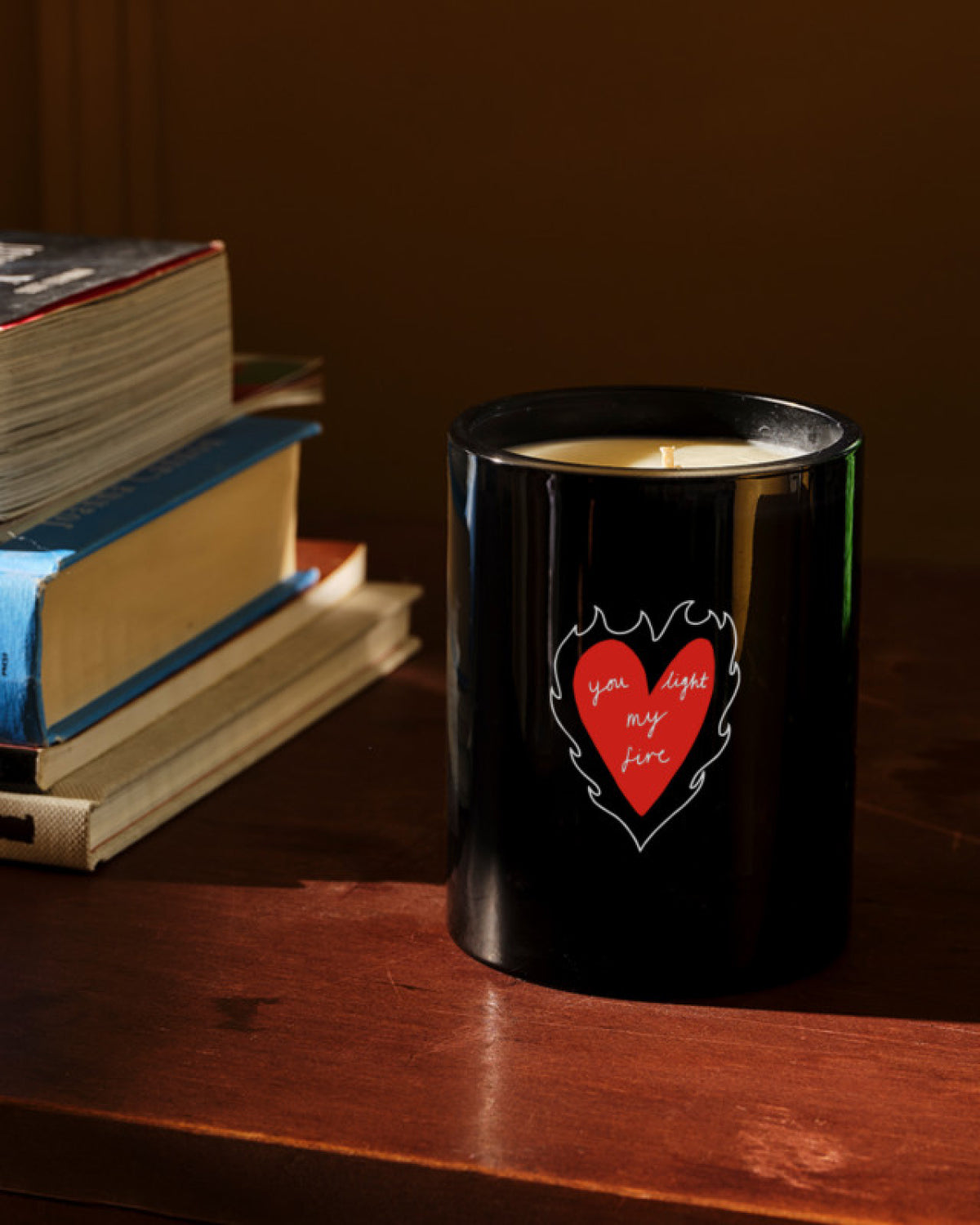 It's definitely my love language, I put a lot of thought into gifts I buy for people.
Sustainability is important to me and I think that ties in with finding a gift that matches the receivers personality and style, as well as considering how the gift is made.
There's nothing better than going to someones house and seeing your gift on display!